HEALTH
NKUMU FED FED
HEALTH
Nkumu Fed Fed strategic objective of this program area is to facilitate and support the access or women and the girl child to quality health care in underprivileged communities Focus:
Develop and implement community health program.
Develop and implement community sensitization program for priority health concerns.
Support in construction and rehabilitation of Health facilities and in medical approvisioning
Support schools and less privileged children with school equipment and materials.
Chairpersons:
Helen Tata – Program Coordinator
LiduinaTutuwan – Assistant Coordinator
Members:
Representative of NFF EXCO
Branch representatives
ProjectCoordinators:.Place of Hope
Parnter Representatives:
Representative Divisional Hospital
Delegate of Health
Health Committee
Community Representative:
Community Health Centre
NKUMU FED FED
FOLLOW US ON OUR FACEBOOK PAGE
Nkumu Fed Fed aims at empowering underprivileged and vulnerable groups in society with a focus on women and the girl child of rural communities, as a means of fighting poverty and guaranteeing equity in social and economic development. .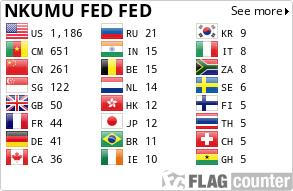 PO BOX : 126, Bali-MEZAM, North West Region -Cameroon
Email : info@nkumufedfed.org
Phone : +237 665 912 768
Registered Association : Decision No.0024/E 29/1111/ Vol 8/APPB of 26 Oct 2000 . ©1999-2018 Nkumu Fed Fed | Designed by INNO DIGITAL SOLUTIONS