STRATEGIC PLAN
NKUMU FED FED
STRATEGIC PLAN
In 2012 Nkumu Fed Fed took a resolution to develop aNkumu Fed Fed Strategic Plan. A maiden Workshop on Organisational Strategic Plan was organized in 2010 and provided the basis for branch consultations
In 2013 a 2nd Training Workshop on Nkumu Fed Fed Strategic Planning was organized and in 2014 a 3rd Training Wokshop on Nkumu Fed Fed Strategic Planning.
The consultation process continues and is expected to be completed during the organisation of the Nkumu Fed Fed 1st International Conference scheduled to take place in Washington DC in 2015.
NKUMU FED FED
2015 - 2025
Nkumu Fed Fed aims at empowering underprivileged and vulnerable groups in society with a focus on women and the girl child of rural communities, as a means of fighting poverty and guaranteeing equity in social and economic development. .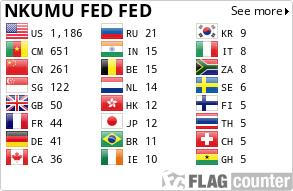 PO BOX : 126, Bali-MEZAM, North West Region -Cameroon
Email : info@nkumufedfed.org
Phone : +237 665 912 768
Registered Association : Decision No.0024/E 29/1111/ Vol 8/APPB of 26 Oct 2000 . ©1999-2018 Nkumu Fed Fed | Designed by INNO DIGITAL SOLUTIONS